Cadeaubon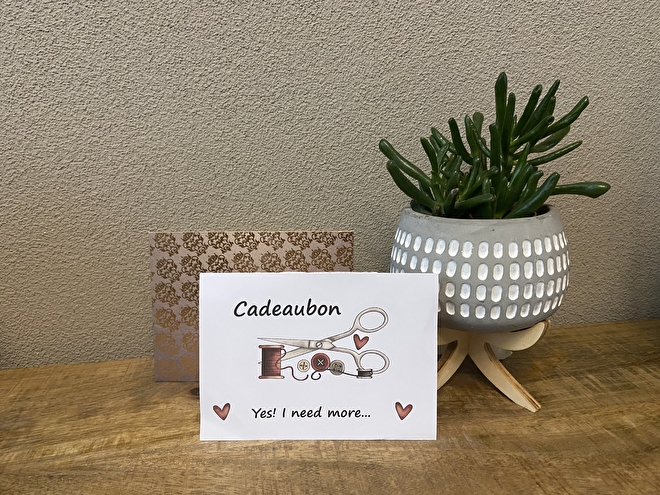 Cadeaubon
Cadeaubonnen zijn verkrijgbaar in de waardes € 10, € 15, € 20, € 25, € 30 € 35, € 40, € 45 en € 50.
De bonnen zijn als digitale code (u ontvangt dan binnen 24 uur een bon in PDF met een unieke code voor de bestelde waarde per e-mail) of een cadeaubon per post (circa 3 dagen) voor deze waarde met een unieke code. De PDF per e-mail kan dan zelf geprint of doorgestuurd worden.
De cadeaubon kan op de site ingewisseld worden bij een bestelling, de waarde van de bon is de minimale bestelwaarde excl. verzendkosten. De website kan geen niet gebruikt deel van de bon verwerken. Per bestelling is technisch ook maar één bon inleveren mogelijk, mocht u meer bonnen tegelijk willen inleveren op een bestelling dan verzoeken wij u telefonisch of per mail contact op te nemen.
Cadeaubonnen zijn 1 jaar na uitgifte geldig en alleen op de website.
De code op de bon is eenmalig te gebruiken en desgewenst vrij overdraagbaar.