Cutting machines and quilt dies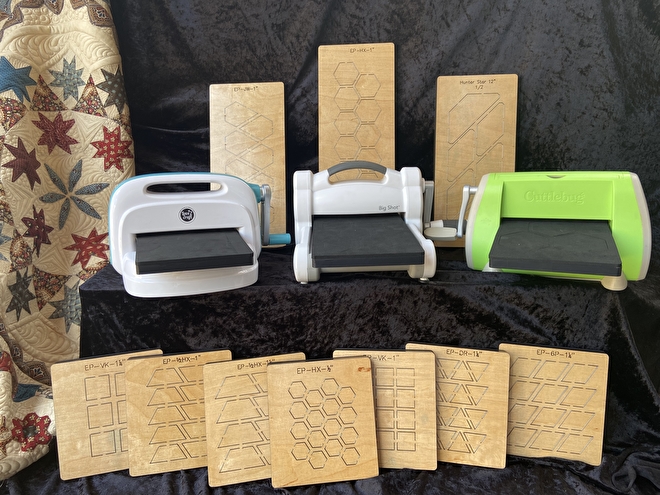 The use of a cutting machine in combination with cutting dies is the ultimate and effiecient way of cutting paper (English Paper Piecing) and fabric in an accurate size in multiple layers.
In one go you can cut a substantial amount of templates out of paper and fabric to start on your quilt project.
Required:
* cutting/embossing machine
* large or small size cutting pads (depending on the size of th die)
* cutting dies
Note!
In case you already own a cutting machine of any brand for making cards at home, this might probably be suitable for our cutting dies. We have tested this on the regularly available manual machines, this is not yet tested on the electrical versions.
The cutting dies are NOT suitable for Accuquilt cutting machines.
Check our Youtube channel for tutorials of the dies in our webshop.